Maintained by: Joshua
Contact Information: Email / Form / Twitter
URL: Miley-Cyrus.net
Established on: May 21st, 2021
Fans online: 2 Users Online
Most Users Ever Online Is 202 On September 7, 2022 @ 5:18 am
For optimal viewing: This website is best viewed in a resolution of 1024 or higher, 32 bit color, and in Mozilla Firefox. Javascript, CSS and Tables.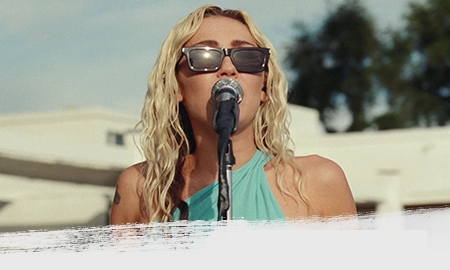 Latest Film: Endless Summer Vacation: The Backyard Sessions
March 10th, 2023
Herself
Performing Live Songs from her new album Endless Summer Vacation. Currently streaming on Disney +
Latest Single: Jaded
April 17th, 2023
Third single from 8th studio album.
Current Album: Endless Summer Vacation
March 10th, 2023
8th studio album from Miley Cyrus
June 16, 2021   Comments Off

on Miley Cyrus Can Use Name As Trademark In Europe After Long-Running Row
NEW ARTICLES
BRUSSELS, June 16 (Reuters) – U.S. pop star Miley Cyrus has won the right to use her name as a trademark on a wide range of products in the European Union, after Europe's top court on Wednesday annulled a decision by the EU patent office to limit the scope of her brand.

The case dates to 2014 when the 28-year-old "Wrecking Ball" singer's company Smiley Miley Inc. sought to trade mark MILEY CYRUS with the EU Intellectual Property Office (EUIPO) for audio and video discs, mobile phone cases, e-books, electronic board games, calendars and other goods.

British Virgin Island-based Cyrus Trademarks Ltd, which had registered the mark CYRUS in 2010, however opposed the application for some of the products.
Read more at the source.
Maintained by: Joshua
Contact Information: Email / Form / Twitter
URL: Miley-Cyrus.net
Established on: May 21st, 2021
Fans online: 2 Users Online
Most Users Ever Online Is 202 On September 7, 2022 @ 5:18 am
For optimal viewing: This website is best viewed in a resolution of 1024 or higher, 32 bit color, and in Mozilla Firefox. Javascript, CSS and Tables.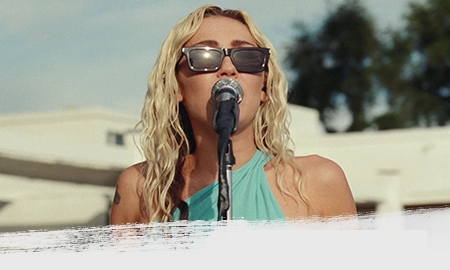 Latest Film: Endless Summer Vacation: The Backyard Sessions
March 10th, 2023
Herself
Performing Live Songs from her new album Endless Summer Vacation. Currently streaming on Disney +
Latest Single: Jaded
April 17th, 2023
Third single from 8th studio album.
Current Album: Endless Summer Vacation
March 10th, 2023
8th studio album from Miley Cyrus