Maintained by: Joshua
Contact Information: Email / Form / Twitter
URL: Miley-Cyrus.net
Established on: May 21st, 2021
Fans online: 1 User Online
Most Users Ever Online Is 202 On September 7, 2022 @ 5:18 am
For optimal viewing: This website is best viewed in a resolution of 1024 or higher, 32 bit color, and in Mozilla Firefox. Javascript, CSS and Tables.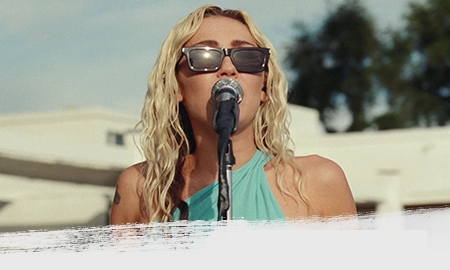 Latest Film: Endless Summer Vacation: The Backyard Sessions
March 10th, 2023
Herself
Performing Live Songs from her new album Endless Summer Vacation. Currently streaming on Disney +
Latest Single: Jaded
April 17th, 2023
Third single from 8th studio album.
Current Album: Endless Summer Vacation
March 10th, 2023
8th studio album from Miley Cyrus
As promised, I have started to fill the new section of the gallery titled Screencaptures. I've managed to add close to 10,000 screencaptures of Miley on several talk shows, promoting her latest album Plastic Hearts with Apple Music, Web interviews that you could find on Youtube and TV Appearances such as her famous stint on James Corden's Carpool Karaoke and being one of the many fascinating people by Barbara Walters back in 2013.
I've also managed to add a brand new look to the site. The previous look was amazing but the header I made slowly started to get on my nerves, so the theme is credited to Claudia and I made the header. I was going for a retro behind the years look and I used previous numerous shoots of Miley Cyrus.
Maintained by: Joshua
Contact Information: Email / Form / Twitter
URL: Miley-Cyrus.net
Established on: May 21st, 2021
Fans online: 1 User Online
Most Users Ever Online Is 202 On September 7, 2022 @ 5:18 am
For optimal viewing: This website is best viewed in a resolution of 1024 or higher, 32 bit color, and in Mozilla Firefox. Javascript, CSS and Tables.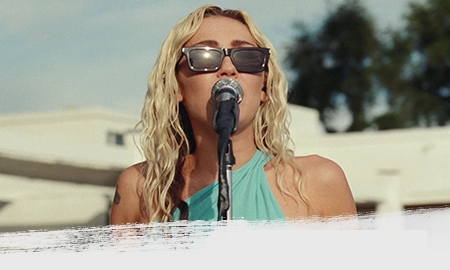 Latest Film: Endless Summer Vacation: The Backyard Sessions
March 10th, 2023
Herself
Performing Live Songs from her new album Endless Summer Vacation. Currently streaming on Disney +
Latest Single: Jaded
April 17th, 2023
Third single from 8th studio album.
Current Album: Endless Summer Vacation
March 10th, 2023
8th studio album from Miley Cyrus