Maintained by: Joshua
Contact Information: Email / Form / Twitter
URL: Miley-Cyrus.net
Established on: May 21st, 2021
Fans online: 3 Users Online
Most Users Ever Online Is 202 On September 7, 2022 @ 5:18 am
For optimal viewing: This website is best viewed in a resolution of 1024 or higher, 32 bit color, and in Mozilla Firefox. Javascript, CSS and Tables.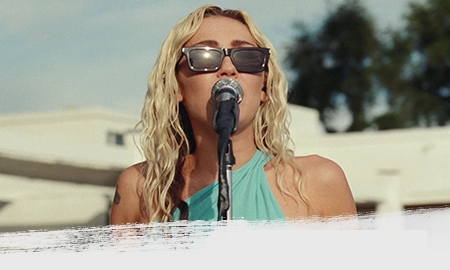 Latest Film: Endless Summer Vacation: The Backyard Sessions
March 10th, 2023
Herself
Performing Live Songs from her new album Endless Summer Vacation. Currently streaming on Disney +
Latest Single: Jaded
April 17th, 2023
Third single from 8th studio album.
Current Album: Endless Summer Vacation
March 10th, 2023
8th studio album from Miley Cyrus
We were good, we were gold
Kinda dream that can't be sold
We were right 'til we weren't
Built a home and watched it burn
Miley Cyrus has moved on from heartbreak — and she's sharing her healing in a new song.
The singer, who's had hits in various genres including country, rock and pop, dropped her latest song "Flowers" on Friday, a single off her upcoming 13-track album "Endless Summer Vacation."
In the song, Cyrus sings about finding self-love after heartbreak. Sampling the 2012 Bruno Mars hit "When I Was Your Man," Cyrus seems to answer Mars' famous lyrics "I should have bought you flowers / And held your hand / Should have gave you all my hours / When I had the chance / Take you to every party 'cause all you wanted to do was dance" in a chorus of her own.
"I can buy myself flowers," she sings. "Write my name in the sand / Talk to myself for hours / Say things you don't understand / I can take myself dancing / And I can hold my own hand / Yeah, I can love me better than you can."
Cyrus released the song on her ex-husband Liam Hemsworth's 33rd birthday, something her fans speculate was no accident.
Miley Cyrus arrives at the Tom Ford AW20 Show at Milk Studios on February 7, 2020 in Hollywood, California.
In 2019, Cyrus and Hemsworth called it quits less than a year into their marriage, 10 years after meeting on a movie set. The former couple met in 2009 while filming an adaptation of Nicholas Sparks' "The Last Song" and announced their engagement in 2012. Cyrus began wearing her engagement ring again in early 2016, and the couple married in December 2018 in Tennessee.
In an interview with Rolling Stone in 2020, Cyrus shared that despite how she was portrayed, she was not happy and was going down a dark path in 2018.
" 'She's got a man. She's living in a house playing wife,' " Cyrus said, adding she was also experimenting with drugs and alcohol. "Dude, I was way more off my path at that time than any of the times before where my sanity was being questioned."
Maintained by: Joshua
Contact Information: Email / Form / Twitter
URL: Miley-Cyrus.net
Established on: May 21st, 2021
Fans online: 3 Users Online
Most Users Ever Online Is 202 On September 7, 2022 @ 5:18 am
For optimal viewing: This website is best viewed in a resolution of 1024 or higher, 32 bit color, and in Mozilla Firefox. Javascript, CSS and Tables.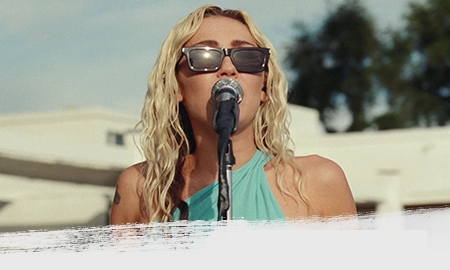 Latest Film: Endless Summer Vacation: The Backyard Sessions
March 10th, 2023
Herself
Performing Live Songs from her new album Endless Summer Vacation. Currently streaming on Disney +
Latest Single: Jaded
April 17th, 2023
Third single from 8th studio album.
Current Album: Endless Summer Vacation
March 10th, 2023
8th studio album from Miley Cyrus