Maintained by: Joshua
Contact Information: Email / Form / Twitter
URL: Miley-Cyrus.net
Established on: May 21st, 2021
Fans online: 3 Users Online
Most Users Ever Online Is 202 On September 7, 2022 @ 5:18 am
For optimal viewing: This website is best viewed in a resolution of 1024 or higher, 32 bit color, and in Mozilla Firefox. Javascript, CSS and Tables.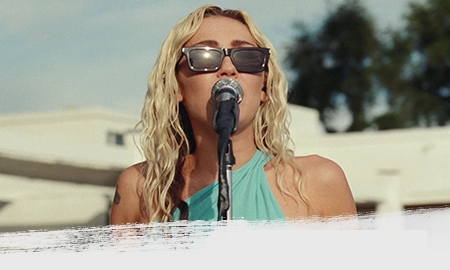 Latest Film: Endless Summer Vacation: The Backyard Sessions
March 10th, 2023
Herself
Performing Live Songs from her new album Endless Summer Vacation. Currently streaming on Disney +
Latest Single: Jaded
April 17th, 2023
Third single from 8th studio album.
Current Album: Endless Summer Vacation
March 10th, 2023
8th studio album from Miley Cyrus
June 1, 2021   Comments Off

on Miley Cyrus: Why I'm No Longer Taking Things For Granted
NEW ARTICLES
Pop star Miley Cyrus said the last year has seen her find pleasure in the "smaller things" that she would have previously taken for granted.

The US singer, 28, said she relishes the chance to sit with her family and do things she missed during the coronavirus pandemic.

She said: "The past year has introduced me to some new pleasures because I've really started to take pleasure in the smaller things, the little things that I would have taken for granted before a year that none of us could have expected, having lockdowns, having social distancing or isolation.
Read more at the source.
Maintained by: Joshua
Contact Information: Email / Form / Twitter
URL: Miley-Cyrus.net
Established on: May 21st, 2021
Fans online: 3 Users Online
Most Users Ever Online Is 202 On September 7, 2022 @ 5:18 am
For optimal viewing: This website is best viewed in a resolution of 1024 or higher, 32 bit color, and in Mozilla Firefox. Javascript, CSS and Tables.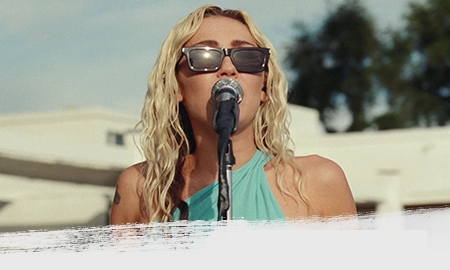 Latest Film: Endless Summer Vacation: The Backyard Sessions
March 10th, 2023
Herself
Performing Live Songs from her new album Endless Summer Vacation. Currently streaming on Disney +
Latest Single: Jaded
April 17th, 2023
Third single from 8th studio album.
Current Album: Endless Summer Vacation
March 10th, 2023
8th studio album from Miley Cyrus