Maintained by: Joshua
Contact Information: Email / Form / Twitter
URL: Miley-Cyrus.net
Established on: May 21st, 2021
Fans online: 1 User Online
Most Users Ever Online Is 202 On September 7, 2022 @ 5:18 am
For optimal viewing: This website is best viewed in a resolution of 1024 or higher, 32 bit color, and in Mozilla Firefox. Javascript, CSS and Tables.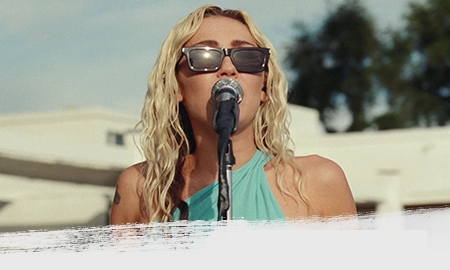 Latest Film: Endless Summer Vacation: The Backyard Sessions
March 10th, 2023
Herself
Performing Live Songs from her new album Endless Summer Vacation. Currently streaming on Disney +
Latest Single: Jaded
April 17th, 2023
Third single from 8th studio album.
Current Album: Endless Summer Vacation
March 10th, 2023
8th studio album from Miley Cyrus
Miley Cyrus is headed to Human Resources. Netflix announced Monday (May 1) that the pop star will lend her voice talents as a guest star on the upcoming second season of the Big Mouth spin-off.
The streamer also dropped an animated teaser with the news, which finds Randall Park's Pete the Logic Rock spilling the tea to the other characters that Cyrus will play an undisclosed role in the new season. "Oh my god, did you just say Miley?" Brandon Kyle Goodman's Walter the Lovebug pops up over the wall of his cubicle to ask before Maya Rudolph's Connie the Hormone Monstress runs over excitedly to add, "As in Hannah Montana?" ("This is so exciting!" declares Aidy Bryant's Emmy the Lovebug as Pete spills his thermos of water thanks to an overexcited Connie.)
Other guest stars in the season include Florence Pugh, Eugene Levy, Sam Richardson, Niecy Nash-Betts and Isabella Rossellini, along with returning voices like Hugh Jackman, Pamela Adlon, Henry Winkler, Thandiwe Newton, Rosie Perez, Bobby Cannavale, Cole Escola and more.
Cyrus' stint on the very adult Human Resources will be her first TV role in the wake of releasing her eighth album Endless Summer Vacation. Led by the global No. 1 smash "Flowers," the studio set bowed at No. 3 on the Billboard 200. Since then, its ever-blooming lead single scored a rare hat trick by simultaneously topping the Pop Airplay, Adult Pop Airplay and Adult Contemporary charts.
Watch the monsters of Human Resources geek out over Miley's pending arrival in the season 2 teaser below.
Maintained by: Joshua
Contact Information: Email / Form / Twitter
URL: Miley-Cyrus.net
Established on: May 21st, 2021
Fans online: 1 User Online
Most Users Ever Online Is 202 On September 7, 2022 @ 5:18 am
For optimal viewing: This website is best viewed in a resolution of 1024 or higher, 32 bit color, and in Mozilla Firefox. Javascript, CSS and Tables.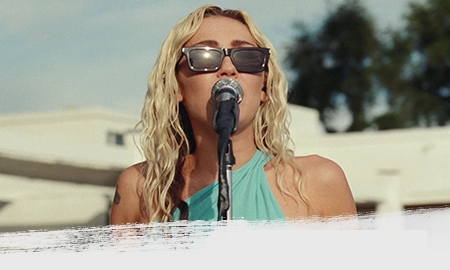 Latest Film: Endless Summer Vacation: The Backyard Sessions
March 10th, 2023
Herself
Performing Live Songs from her new album Endless Summer Vacation. Currently streaming on Disney +
Latest Single: Jaded
April 17th, 2023
Third single from 8th studio album.
Current Album: Endless Summer Vacation
March 10th, 2023
8th studio album from Miley Cyrus